The Diocese of Chelmsford
The Diocese of Chelmsford is a Church of England diocese, part of the Province of Canterbury. The diocese covers Essex and the five East London boroughs of Barking and Dagenham, Havering, Newham, Redbridge, and Waltham Forest (most of which made up the historic county of Essex), and is co-terminous with the boundaries of the Catholic Diocese of Brentwood. It is divided into three episcopal areas, each with its own area bishop. The Diocese covers a region of around 1,500 square miles (3,900 km2)[3] and has a population of more than 3 million;[2] it has 463 parishes[1] and a total of 588 churches;[2] it is the second largest Anglican diocese in England.
The Diocese was created on 23 January 1914,[6] covering the entire county of Essex and that part of Kent north of the River Thames (North Woolwich), which had previously been part of the Diocese of St Albans.[7]
The Diocese of Chelmsford is Europe's premier region for regeneration. The Thames Gateway, the M11 corridor and Stansted airport, Harwich seaport and the main site for the London 2012 Olympics are all located within the Diocese.
Organisation
The diocese of Chelmsford is overseen by the Bishop of Chelmsford, The Right Reverend Dr Gulnar (Guli) Francis-Dehqani BA MA PhD.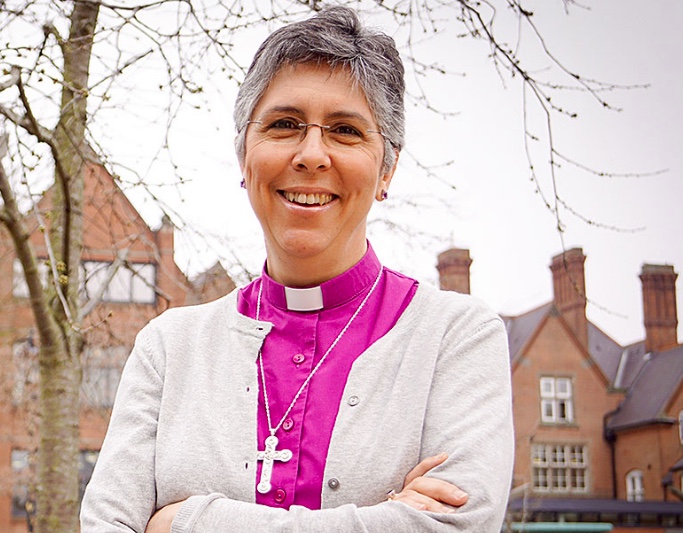 Since the area scheme was created in 1983,[8] the diocese has been divided into three episcopal areas which are overseen by an area bishop. The diocese is divided further into archdeaconries, each divided into a number of deaneries.
The suffragan See of Colchester was created in 1882 (for the Diocese of St Albans until 1914), Barking in 1901 (also for St Albans), and Bradwell in 1968.
More locally, there are seven (7) archdeaconaries and twenty - four (24) deanaries.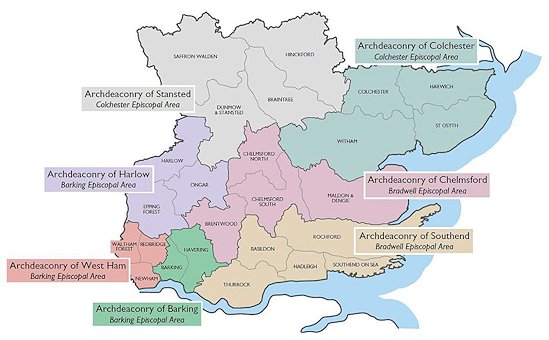 St Michael's Galleywood is in Chelmsford South Deanery, for which the post of the Area Dean is Andy Griffiths and also part of the South West Chelmsford Group of 5 Churches (along with St John's and St Luke's in Moulsham and St Mary and Church of the Holy Spirit in Widford) - see links page for further information on these churches